In September Critical Intelligence held its inaugural CounterIntel Conference and Training in beautiful Park City, Utah. It was probably the most eye-opening security conference I have ever attended. This owes primarily to the outstanding speakers. You can take a look at the full lineup here.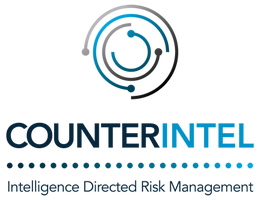 As several recent blog posts have dealt with information sharing, I wanted to relate the on-point comments provided by Mark Weatherford who delivered the keynote address. Mark has an impressive resume, as a former Naval Cryptologic Officer, former DHS Deputy Undersecretary for Cyber Security, and now Principal at the Chertoff Group.
I have heard Mr. Weatherford speak on previous occasions, but I was unprepared for his candor — which had me scribbling furiously away. Here were some gems:
"Government thinks they know what's right for private industry. That's wrong and it's wrong-headed."
"The government is incapable of providing timely and actionable intelligence to the private sector today."
"Good intelligence is integrated across sources."
"Public-private partnership is probably not going to work out, at least in the near term, in a way satisfactory to the private sector."
"In our business there simply isn't time to get everyone's opinion prior to making a decision"
"There is a mystique around classified information — but once people get access to it they are severely disappointed."
I was more than surprised to hear a former DHS cybersecurity official make those statements. But I think that makes them all the weightier.